By Ed Pierce
Voting is the expression of a community's commitment to their neighbors and to one another and here in Windham and Raymond, that allegiance will once again be demonstrated on Tuesday, Nov. 8 when area residents head to the polls to cast their ballots in state and local races.
Candidate signs for the upcoming election proliferate
on the median at the intersection of School Road and
Route 202 in Windham. The general election across
Maine will be held Tuesday, Nov. 8.
PHOTO BY ED PIERCE
One elected position to be determined is Maine Senate District 26 representing Windham and Raymond, where current the incumbent, Bill Diamond, a Democrat from Windham, is term-limited and his seat will be filled by either Gary Plummer of Windham, a Republican, or Tim Nangle of Windham, a Democrat.
Plummer is a lifelong resident of Windham and a retired teacher who has served on the Windham Town Council, the Cumberland County Commission, as a Maine State Representative and in the Maine State Senate. Nangle is a former Windham Town Councilor who works as a Help Desk Technician.
Three seats in the Maine House of Representatives will also be decided by voters in the election.
For Maine House District 86, representing Raymond, Casco, Frye Island, and part of Poland, two candidates are on the ballot. Jessica Fay of Raymond, a Democrat, is a florist and an incumbent seeking re-election in a newly renumbered district. Fay is opposed by Republican Greg Foster of Raymond, a forester and business owner.
In Windham, two candidates are vying to represent Windham in Maine House District 107, which has been renumbered but is the seat being vacated by current State Rep. Patrick Corey, who also is term-limited and cannot seek re-election this election cycle. Newcomer Michael Hall of Windham, a Republican, is a project manager and supervisor for a biotechnology company and a small business owner who is opposed by former State Representative Jane Pringle of Windham, a Democrat. Pringle is a retired primary care physician and physician educator who served in the Maine Legislature from 2012 to 2014.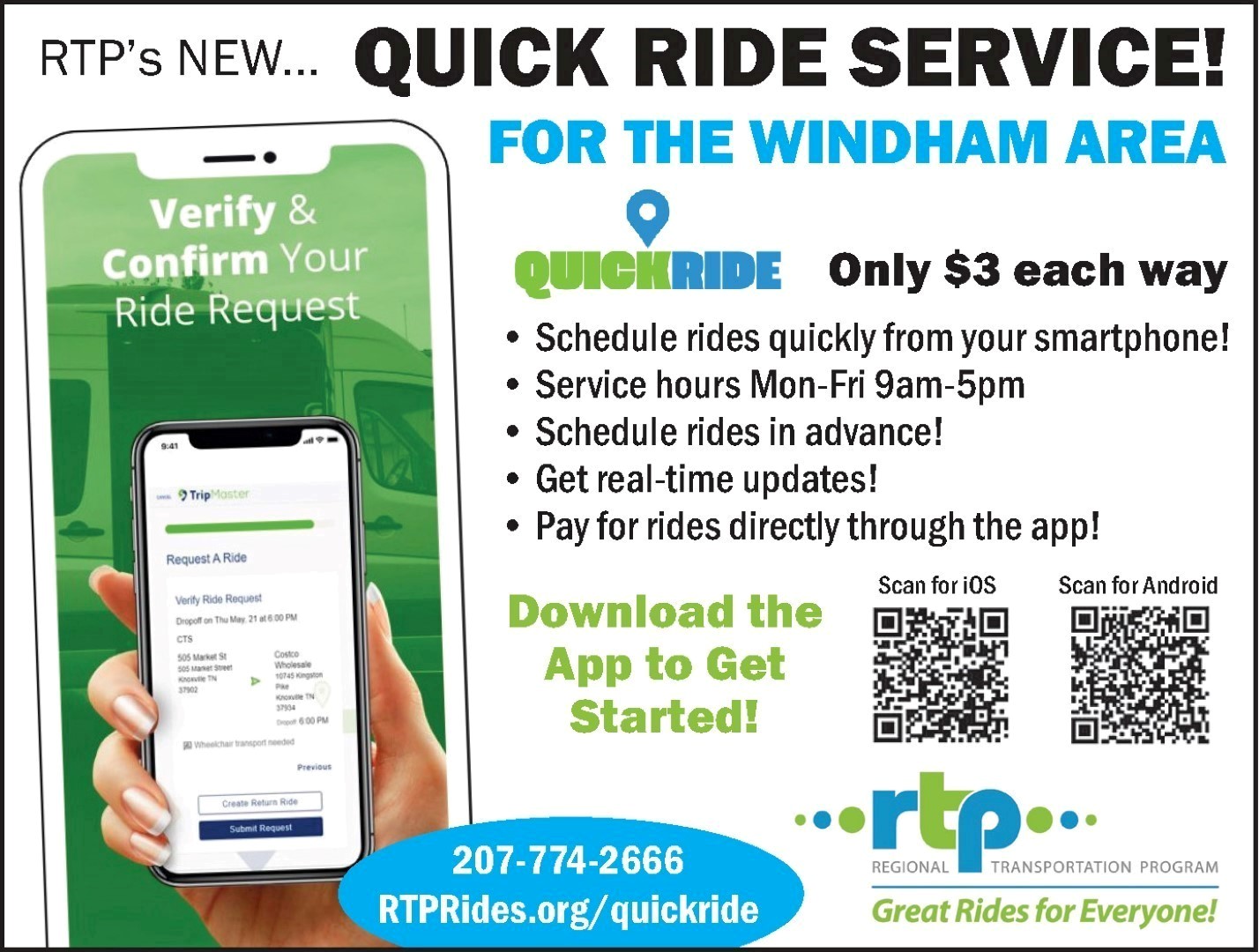 Two candidates are competing for the right to represent Windham in the newly renumbered Maine House District 106. Democrat Mark Bryant has represented this district in the past but also is term-limited for this election. Barbara Bagshaw of Windham, a Republican and an art educator and nanny, is opposed by Democrat Dana Reed of Windham, a retired U.S. Navy chaplain and a music educator.
Campaigning for election to a five-year term as a Portland Water District Trustee representing Windham and Raymond is Louise Douglas of Windham. Douglas was first elected to the Portland Water District board in 2017 and has served as the Portland Water District's Trustees chair for the past two years.
Several RSU 14 Board of Directors seats are on the ballot in November.
Voters will choose two individuals to serve in three-year positions on the RSU 14 Board of Directors representing Windham from a field of three candidates.
Incumbent Marge Govoni of Windham, who is retired, is the former RSU 14 board chair and is seeking re-election. Govoni has served on the RSU 14 Board of Directors since 2008 and is a member of the Windham Planning Board and one of the founders of the Windham Community Garden.
Former board member Christina Small of Windham also is a candidate for the RSU 14 Board. She was first appointed to a seat on the board in 2020 to fill a vacancy and served through 2021. She is the noon monitor at Windham Primary School.
First-time candidate Caitlynn Downs of Windham is also running for one of the available RSU 14 Board of Directors seats. Downs is an office manager for State Farm Insurance and has volunteered as a Big Sister with the Big Brothers and Big Sisters Organization for more than 10 years and was honored as the organization's "Match of the Year" in 2019.
All three candidates on the ballot for Windham Town Council are unopposed.
John Henry of Windham is running for an At-Large position for town council for a three-year term. He is a civil engineer and formerly served as a member of the Windham Planning Board in 2007.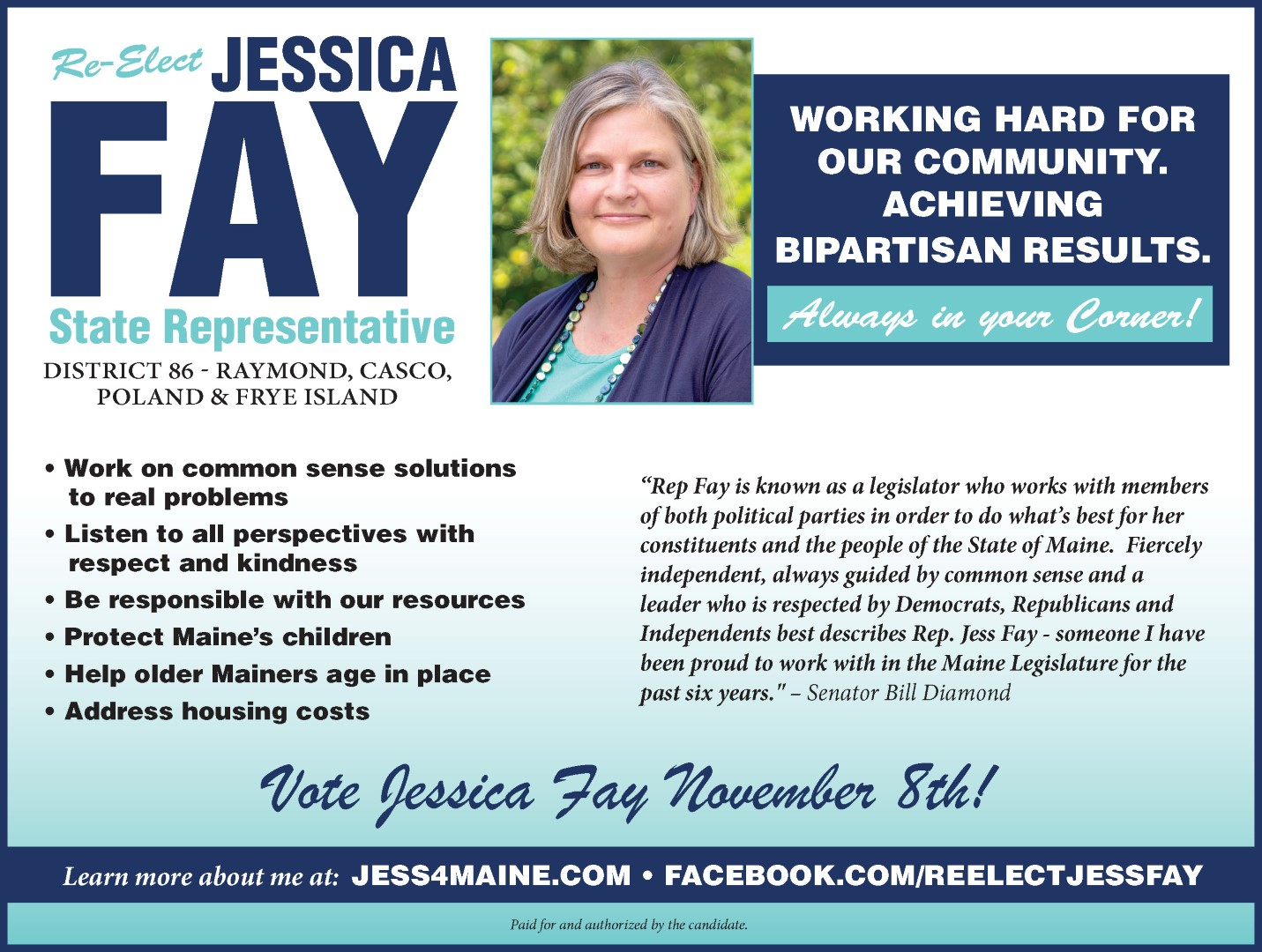 Current Windham Town Council Chair Jarrod Maxfield is unopposed for re-election to represent the town's North District for a three-year term. Maxfield is a business owner who has served as a town councilor since 2016.
Nicholas Kalogerakis is unopposed for re-election to a three-year term on the council representing the South District. He is a businessman who has served on the town council since 2019. He's also served on the town's Long Range Planning Committee, the Windham Economic Committee, and the Windham Planning Board. <
Editor's note: Please see candidate profiles and Q&A in this edition for State Senate and Maine House candidates from Windham and Raymond. Next week's newspaper will include candidate profiles for RSU 14's Board of Directors and the Windham Town Council.