Teresa "Tess" Ingraham
By Lorraine Glowczak
In 1909, as part of a publicity act, The Boston Post newspaper presented gold-headed walking sticks, known as the Boston Post Cane, to 431 New England towns. The stipulation was that the cane be given to the oldest citizen for use as long as he or she lived. Although, The Post stopped its circulation over 60 years ago, the tradition continues in many Northeastern municipalities, including right here in Raymond.
The most recent awardee, Teresa "Tess" Ingraham was presented the Boston Cane by Town Selectman, Rolf Olson at the Raymond Town Hall on Thursday, January 30th. Tess, who will soon be celebrating her 99th birthday on May 29, shared some of her story with us.
"My children keep reminding me that I will soon be turning 100 and that I have seen a lot of changes in that time," Tess stated, "I don't think much about my age but it's kind of amazing when I do think about it. Wow! I'm almost 100. And, my children are right, I have seen and experienced quite a bit in my lifetime."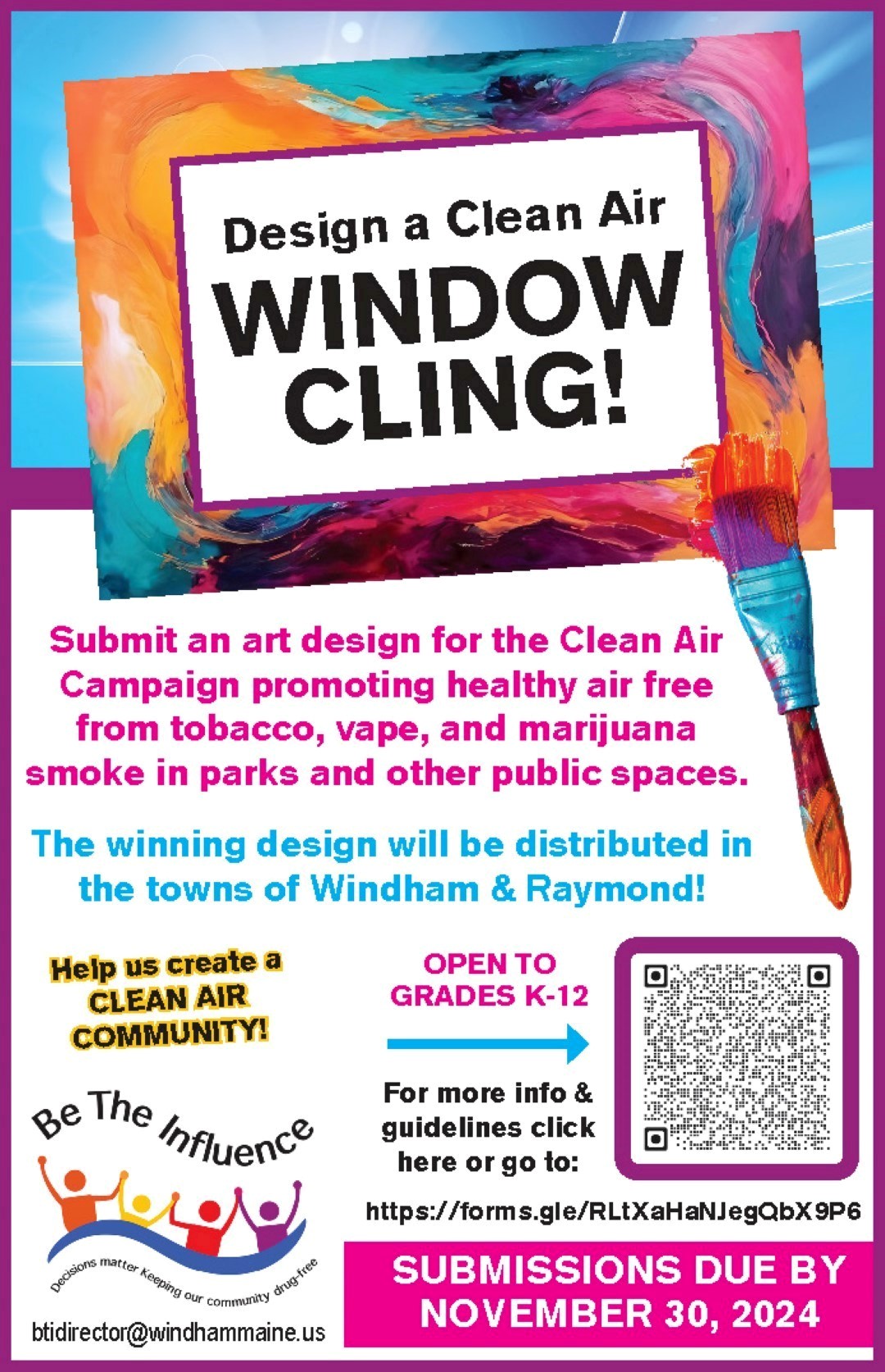 Born in 1921 in Westbrook, Ingraham was one of seven children born to a French-Canadian mother and a Scottish father. "I am so lucky to have been a part of a family whose parents loved each other and were content. My brother and sisters – we all got along so well – we were not only family, we were like friends, too." Tess and her only living sister, twelve years her junior who lives in Westbrook, still get together once a week for shopping, lunch and coffee.
There have been many changes she has seen throughout her lifetime and Tess recalls the milk, ice and bakery delivery men who would supply these products on a weekly basis. "We also had a rag man who would stop by our house every week to purchase rags that would be recycled to make used clothing."
Tess also recollects the time when one had to go through an operator to make a phone call. "We would lift the receiver and the operator would come on and say, 'Number, please.' I still remember our phone number. It was 56J."
While growing up, the family would spend summer months at Crescent Lake in Raymond, not far from where she currently lives. Although she has moved around the U.S. and lived in France, enjoying all the places she has resided, it is Raymond where she feels her heart is most at home.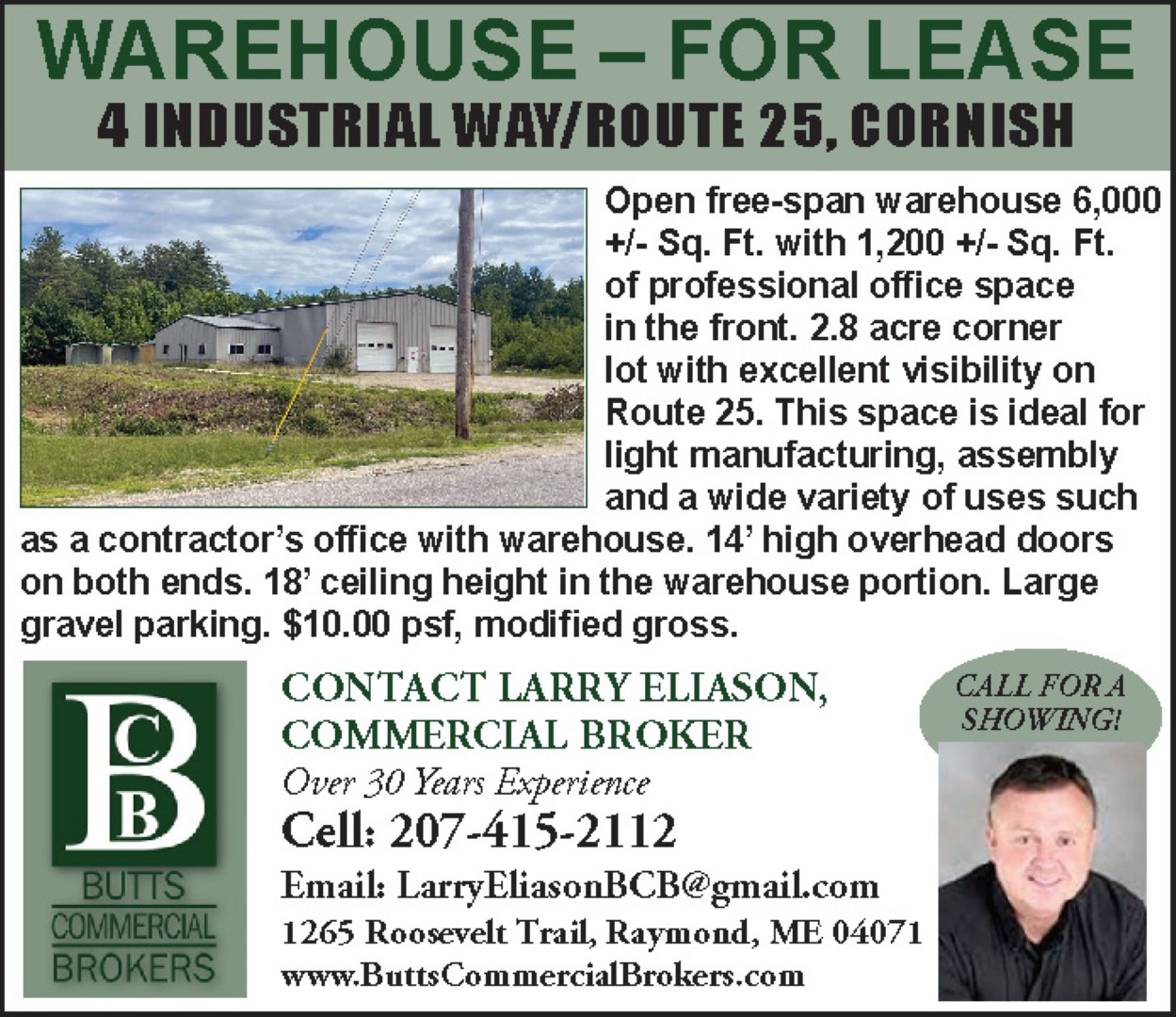 Upon graduating high school in 1940 and with World War II in full swing, Tess worked at S.D. Warren in the main office. During that time, most of the products made at the company went toward the war effort.
"It was really a scary time and we did without a lot.

Because many products went toward the war, each family was allotted a certain number of coupons because the supply was limited," she continued. "These coupons that were distributed by the government would allow us to purchase things like sugar, shoes, clothing, etc. and if you didn't have a coupon when you needed something – you did without." Tess also recalled the

blackout regulations imposed during WWII, requiring

all windows and doors be covered at night with heavy curtains to prevent the escape of light that might aid enemy aircraft.
But the war eventually ended, and it was on the evening of VJ Day that she met her future husband, Henry "Hank" Ingraham, who was introduced to her by sister. "You know that famous photograph of the sailor and woman kissing in the street on VJ Day?" she asked. "Well, that could have been us. There was so much celebration and excitement that the war was finally over. The streets in Portland
were filled with people – the traffic was stopped completely."
Marrying in 1946, Hank remained in the armed forces specializing in medical supplies and, as a result, the family relocated often to various U.S. cities with a three-year assignment in France. "We moved to France ten years after the war," she said. "I could write a book just about my experience there."
While stationed overseas in the mid-1950s, Tess and Hank were raising three of their four sons, two of which were school age. (Their fourth son was born in 1962). Except for living a few months in a French village apartment, the family moved to the military base when their "home" was ready to be occupied. "It was actually the size of a small camper," she said. "But I loved living on the base to be closer to other military families who we could connect with."
Connect with others, they did. Tess and Hank loved to entertain, so they hosted many gatherings in their small home and often would join other couples at the Officer's Club on Saturday evenings. "We also helped each other out," Tess said, giving one example of assisting one another build an additional room to their individual trailers to create a bigger living/bedroom space.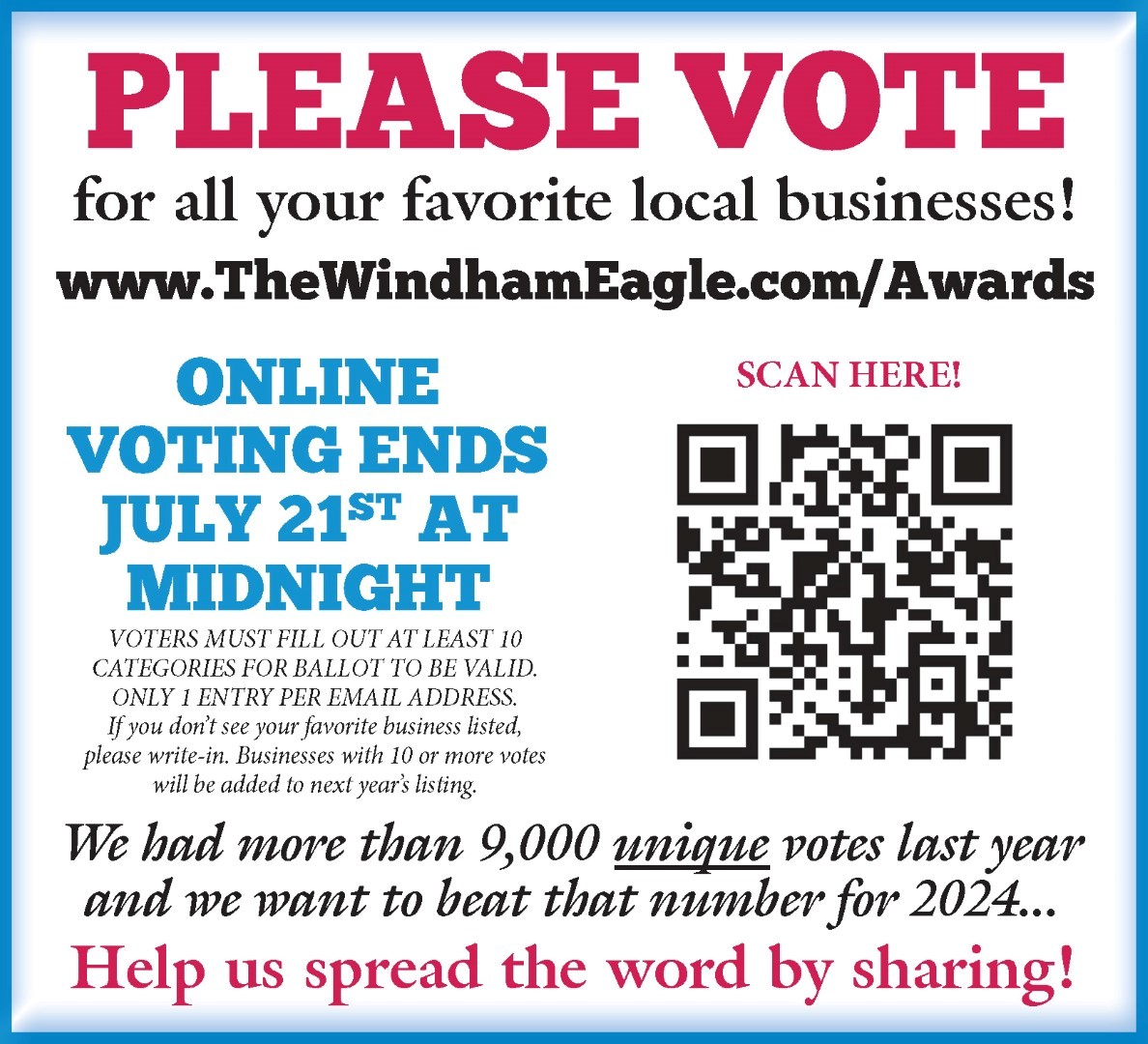 While living in France, she got to tour Germany including the city of Berlin. "It was just ten years after the war. Berlin had been completely bombed and the city was flat, and very cold and empty. It felt very scary and we couldn't wait to get out of there."
Other than seeing the desolation of Berlin, Tess remembers fondly the beauty of France. "Poppies in spring," she said. "It was beautiful. Just breathtaking."
After their time in France, Hank was assigned and stationed in Bangor, Maine in the early 1960s where their fourth son was born. In 1963, Hank retired from the armed forces and they moved to Bridgton where Hank was hired to be the Administrator of the newly built hospital there. They lived in Bridgton for twelve years, eventually relocating to Massachusetts where Hank was offered a job at another hospital. They stayed there until
his second retirement. Upon their return to Maine, they purchased a home in Raymond 36 years ago, where Tess remains.
During retirement, they travelled some and enjoyed friends and family which currently consist of not only her sons but ten grandchildren and seven great-grandchildren. "In the late 1980s, we hopped on a bus and traveled the U.S., visiting all the friends we met while in the service," she said. "We just purchased a ticket and went from city to city, ending in California where we spent some time with one of our sons who lives there with his family. The trip took us about a month, and we had the best time."
Reading books and bird watching were some of their favorite shared activities. In fact, they were both avid readers and Tess explained that she was always known as Teresa until she married Hank. "He loved the book, '
Tess of the Storm Country' and when we met and married, he started calling me Tess. It caught on and the only person who calls me Teresa now is my sister-in-law."
Tess volunteered during their retirement years, volunteering at the Raymond Village Library and at Portland's Mercy Hospital gift shop. It wasn't until the age of 95 that she decided to step back and retire from her volunteering efforts.
Hank passed away at the age of 84. "We were married for 60 years," Tess said. "And, we got to have 25 years of retirement together. I feel very blessed to have been in a marriage filled with support and love."
Besides the death of her husband, her oldest son passed away as a result of cancer at the age of 63.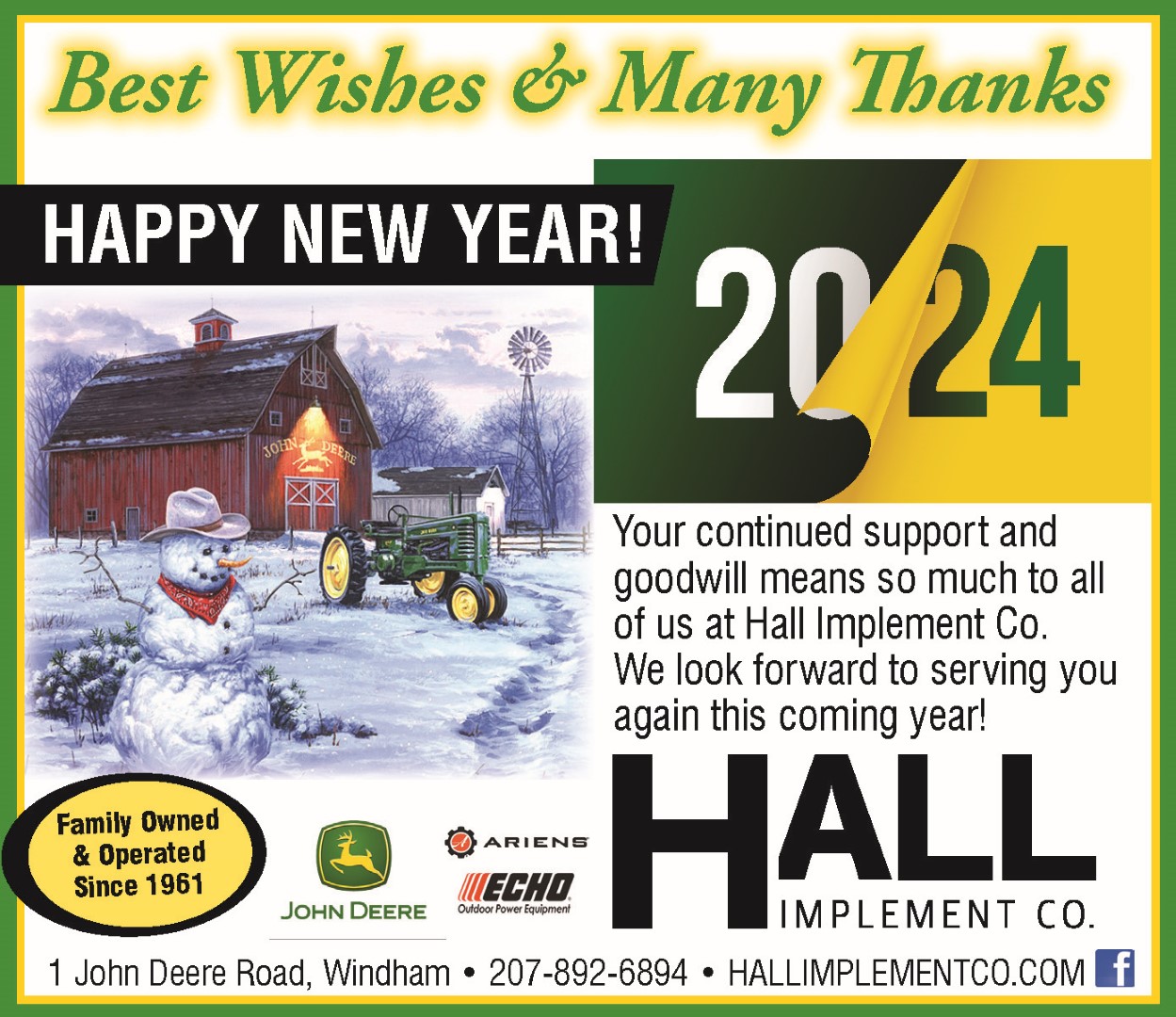 As for advice, her guidance is simple. "Live one day at a time. Do what you want. Eat what you want," she began. "I never went on a fad diet. If I wanted to lose a little weight than I simply ate a little less." She admits that she didn't have to worry about weight much and that she has been blessed with great genes and is a very healthy person.
Tess also advises to think positive. "Everything is going to be okay. You have to remember that and not let the negativity stop you from being happy. Just think positive."
But her greatest words of wisdom? "Live your life and forget your age!"
Congratulations Tess Ingraham for a life well lived!