A large American flag flies on the grounds of Camping World
on Route 302 in Windham. A number of Memorial Day activities
are scheduled in Windham on Memorial Day, including a parade,
a bell ceremony at Windham High School, and a picnic
luncheon at the Windham Veterans Center.
PHOTO BY ED PIERCE

By Ed Pierce

As many of us use the Memorial Day Weekend to mark the official launch of summer, the Memorial Day holiday itself is steeped in tradition and remembrances that pay tribute to those who gave their lives in defense of freedom.

Legends passed down through the generations suggest that General John A. Logan, commander of the Civil War veterans organization known as The Grand Army of the Republic, came up with the idea in 1868 for a national day of commemoration for soldiers who lost their lives in battle. He called this "Decoration Day" and recommended that Americans everywhere take time to pause and reflect on May 30, 1868 about the courage and valor these men demonstrated with flowers and prayer.

Newspaper accounts of the time reported that Logan selected May 30 as the date for "Decoration Day" because it was not a day that a Civil War battle had been fought, while others speculated it allowed for spring flowers to reach full bloom and be in plentiful supply.

Logan himself served with distinction during the war, sustaining serious wounds at the Battle of Fort Donelson in 1862. After regaining his health, Logan, whose nickname was "Black Jack," became a command officer and served under Union generals William Tecumseh Sherman and Ulysses S. Grant.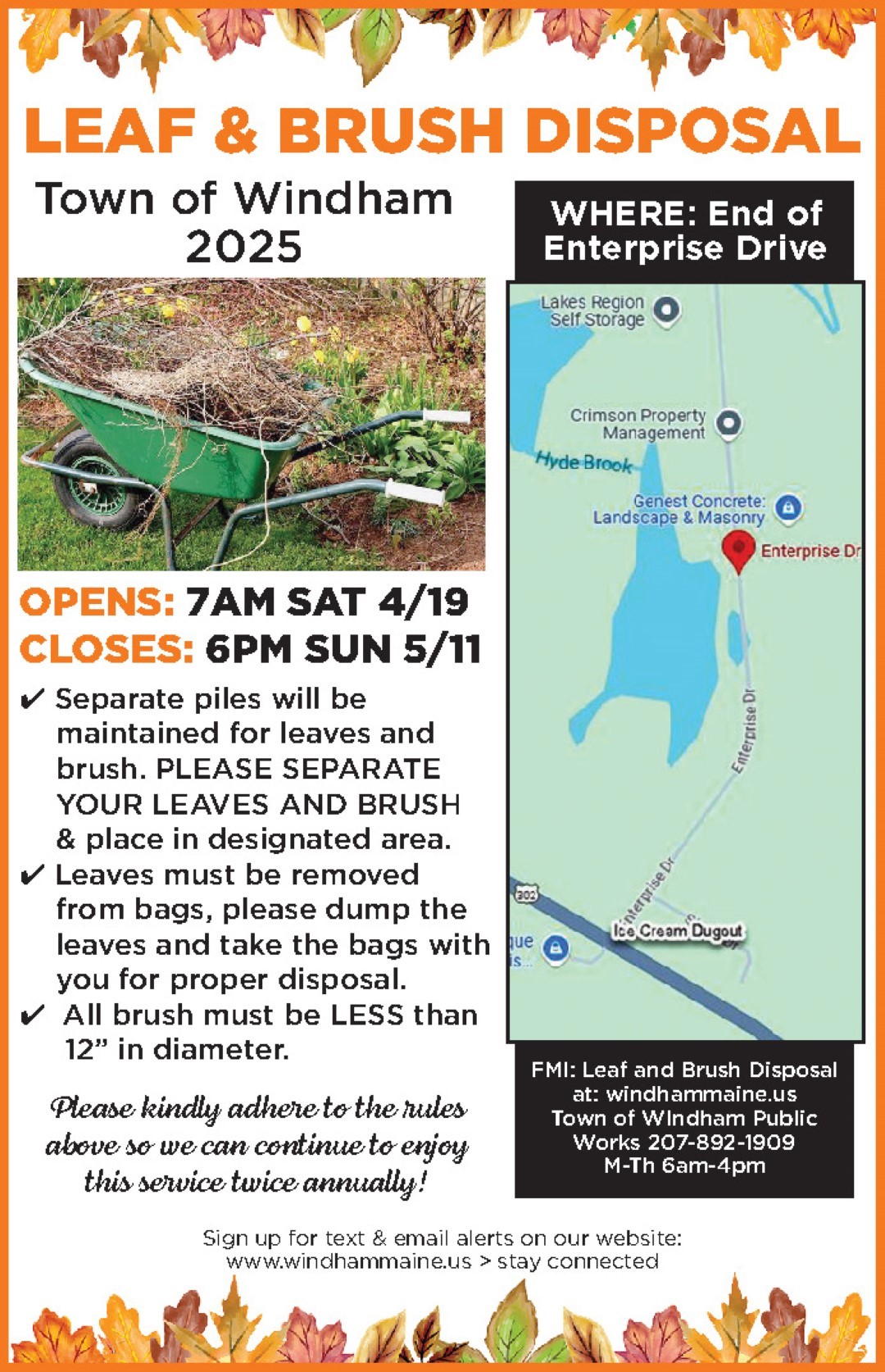 He later served Illinois as a member of the House of Representatives and as a U.S. Senator and joined Maine's James G. Blaine on the Republican ticket as vice presidential candidate in 1884, which lost the election to the Democrats, led by Grover Cleveland.

Upon his death in 1886, Logan became one of just 40 Americans who have laid in state in the rotunda of the U.S. Capitol, the latest being U.S. Supreme Court Justice Ruth Bader Ginsburg last fall.

For more than 100 years, Americans came to cherish "Decoration Day" and used the occasion to commemorate all of those who perished during American wars.

In 1972, the federal government's Uniform Monday Holiday Act moved "Decoration Day" from May 30 to the last Monday in May with the new official name of "Memorial Day." Reasons given for the change were to standardize the holiday to a Monday since May 30 could fall on any day of the week.

Coming out of the pandemic this year, Memorial Day activities in Windham will be hosted by the American Legion and are designed to allow the public to observe Memorial Day more traditionally, says David Tanguay, adjutant for the Legion's Field -Allen Post 148.

"Please join the community and the Legion this Memorial Day, May 31, in the more traditional festivities," Tanguay said. "For years the Field-Allen Post has been the architect of the Town's Memorial Day events. It most likely has been longer, but I've only been involved for the past 27 years."

Tanguay said that preparation work for the Memorial Day events has been completed.

"In early May, flags were hung on the utility poles around the town's highways and byways. New flags were needed as well as ordering some 950 flags placed on the graves of our fallen veterans," Tanguay said. "Since 2005 the Legion has placed 100 flags around town in preparation for the summer and Memorial Day. The flags went up this year on the weekend of May 22 and the program is a collaboration between the Town of Windham and the Legion. The Town purchases the flags on a triennial cycle and the Post provides the hardware and manpower to place the flags. The flags fly until Labor Day."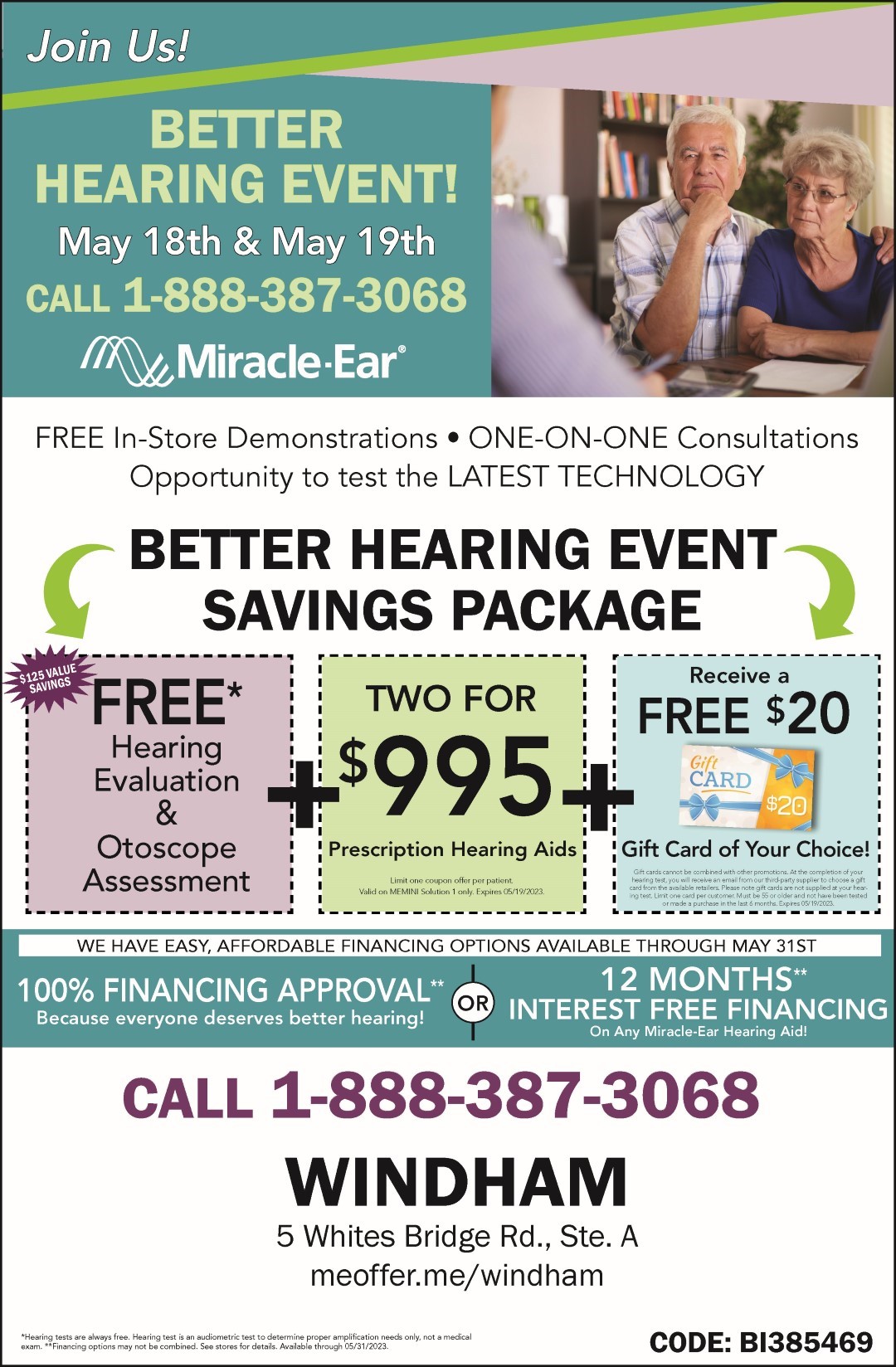 A Memorial Day parade begins at 9 a.m. Monday from the Windham Town Hall and proceeds onto Route 202 in the direction of the High School.

Tanguay said that the best vantage point for viewing the parade is from the area around the intersection of Windham Center Road and Route 202.

"We will be using the Korean War era M-37 Truck for our veterans. The parade is not limited to a specific war era, any veteran who would like to march with the Legion or VFW component is welcome," Tanguay said. "All groups or individuals desiring to join the parade should meet and check in by 8:45 in front of the Town Hall on School Road."

The parade terminates at the Town's Veterans Memorial Flag Pole at Windham High School. At 10 a.m. Memorial Day ceremonies commence with guest speaker U.S. Army Major Brenda Pennels, who is currently serving as Maine's Civilian Aide to the Secretary of the U S Army (CASA).

Master of ceremonies at the event will be American Legion Post 148 Commander Eric Bickford, who will coordinate the ceremonial events including a ceremonial wreath laying, the bell tolling for lost veterans from the community this year, a ceremonial burning of flags removed from local veterans' graves, and a traditional rifle salute and the playing of "Taps."

"Last on the agenda is an open house at noon at the Windham Veterans Center with a picnic style luncheon open to the public hosted by the Field-Allen Post," Tanguay said. "There will be a brief recognition ceremony prior to the picnic in the Windham Veterans Center Memorial Garden with a dedication of a granite bench to one of our own World War II veterans, the late John Cooper of Windham. Following the ceremony, a picnic luncheon will be provided."

During the picnic lunch, poppies to wear in remembrance of veterans will be available to anyone who wants one on a donation-only basis. Donations from the poppies will be used for local veterans' support.

The practice of remembering veterans by wearing poppies in Windham dates to 1920. The red poppy is a nationally recognized symbol of sacrifice worn by Americans since World War I to honor those who served and died for our country in all wars. It reminds Americans of the sacrifices made by our veterans while protecting our freedoms.

All the events are free and open to the public. <