The annual Holiday Light Parade will be held on Sunday,
Nov. 28 in Windham starting at 4:30 p.m. The parade begins
at the Raymond Shopping Center and rolls down Route 302,
eventually ending at the East Windham Fire Station. Bring the
kids outside to wave to Santa and Mrs. Claus and see the
dazzling array of lights. COURTESY PHOTO
By Ed Pierce
The magic is about to happen all over again. For the second consecutive year, the colorful nighttime celebration welcoming the Christmas season known as the Holiday Light Parade will roll through the streets of Windham.
The parade starts at 4:30 p.m. Sunday, Nov. 28 and is hosted by Windham Fire and Rescue, Windham Police Department, Windham Parks and Recreation Department and the Sebago Lakes Region Chamber of Commerce and organizers say it was so well received the first time around, it's back to bring more smile sand more joy to those of all ages locally.
"We received so much positive feedback from everyone last year over the Holiday Light Parade," said Linda Brooks, Windham Parks and Recreation director. "They expressed a great deal of appreciation for helping them celebrate the holidays in such a fashion."
The parade replaced the traditional tree lighting event which was formerly held at the Public Safety Building on Gray Road since its inception in 2016.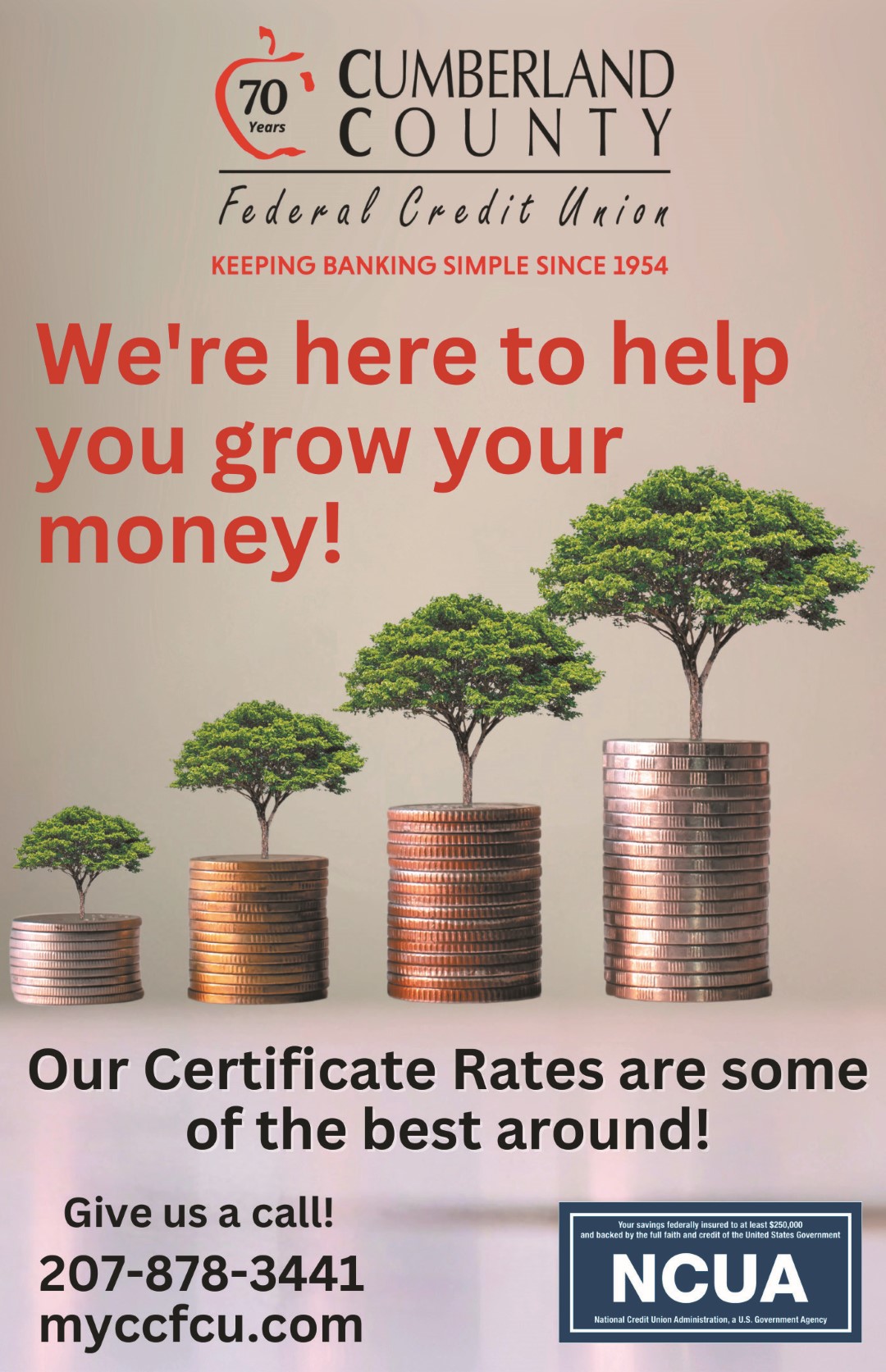 Brooks said that as the town faced a range of COVID-19 restrictions in 2020, the decision was made to try something new like the Holiday Light Parade, which proved to be popular with residents.

She said that the tree lighting ceremony had grown so much since it was first launched that it was reaching maximum capacity for an event of its kind and that this year, construction work underway at the Public Safety Building prevented it from being held there once more.
Planning for this year's Holiday Light Parade began not long after last year's event, Brooks said.
"It seems like we started receiving suggestions the day after last year's parade," Brooks said. "We did sit down to meet with the Fire Chief and a captain from the Windham Police Department about this year's parade in October as we started the actual planning process for this year's parade."
The parade will feature brightly decorated fire department trucks and vehicles, along with Windham Police cars, a Windham Parks and Recreation vehicle and possibly a Windham Public Works vehicle, Brooks said.
"And depending upon the weather, Santa and Mrs. Claus, could be riding in the parade in a convertible driven by former State Representative Gary Plummer," Brooks said. "The fire truck and emergency vehicles will have their sirens blaring and it will be hard to miss what's going on."
Each participating Windham vehicle in the Holiday Light Parade will be lit up with hundreds of brilliant electric Christmas bulbs and will include a wide variety of Christmas décor.
The parade route has been refined from that of a year ago and a new map for the public that shows the specific route that the parade will take in 2021 has been posted on the Parks and Recreation website at https://www.windhamrecreation.com/
In addition, a special viewing location will be set up near Portland Pie on Route 302 manned by the Sebago Lakes Region Chamber of Commerce. At that location, chamber volunteers will hand out free hot chocolate to parade viewers and participants meet Mrs. Windham from the Mrs., America Pageant.
"We hope that you and your family can plan to enjoy the lighted vehicles and wave hello to our favorite North Pole residents," Brooks said. "People have told us how much they enjoyed last year's parade and this year's parade we hope will be even better."
Brooks said those driving in the parade last year said they appreciated seeing all the happy faces lining the parade route and welcoming the parade vehicles to their neighborhoods.
For more information about the 2021 Windham Holiday Light Parade, visit Windhamrecreation.com or call 207-892-1905. <