A team from The Windham Eagle newspaper was one of many
groups to dive into Sebago Lake during the Polar Dip event
on Feb. 19 sponsored by the Sebago Lakes Region Chamber of
Commerce to raise money for 'Feed the Need,' an organization
that assists food pantries in the area. From left are Margo
Burnham, Collette Hayes, Melissa Carter and Marion Duyck.
PHOTO BY ED PIERCE
By Collette Hayes
Adventurous Mainers demonstrated their spirit, courage, and tenacity last Saturday as they jumped into the icy waters of Sebago Lake for "Feed the Need."

Hosted by the Sebago Lakes Region Chamber of Commerce, the 2nd Annual Sebago Lake Polar Dip was held on Sebago Lake near Raymond Beach last Saturday. This year, with 12 teams participating, just under $9,000 has been pledged to benefit local food pantries in Casco, Gray, Naples, New Gloucester, Raymond, Sebago, Standish and Windham.

According to Robin Mullins, executive director of the Sebago Lakes Region Chamber of Commerce, there are still additional donations that have not been received yet. Once all pledges have been turned in, a grand total will be calculated, and this year's proceeds will be donated to "Feed the Need" which provides support for local food pantries in the area.
"Our biggest fundraising team this year was The Even Keel Committee," said Mullins. "The team was instrumental in raising $4,000 in donations. Each team member will receive a $40 gift card from Hannaford Supermarket."

Being accustomed to cold water can be done by swimming in it at least once a week and gradually extending the time in the water and members of the Even Keel team said that they swim in the ocean throughout the year. Some members swim daily in the ocean for at least 10 minutes which is ideal training for the Polar Dip event, they said.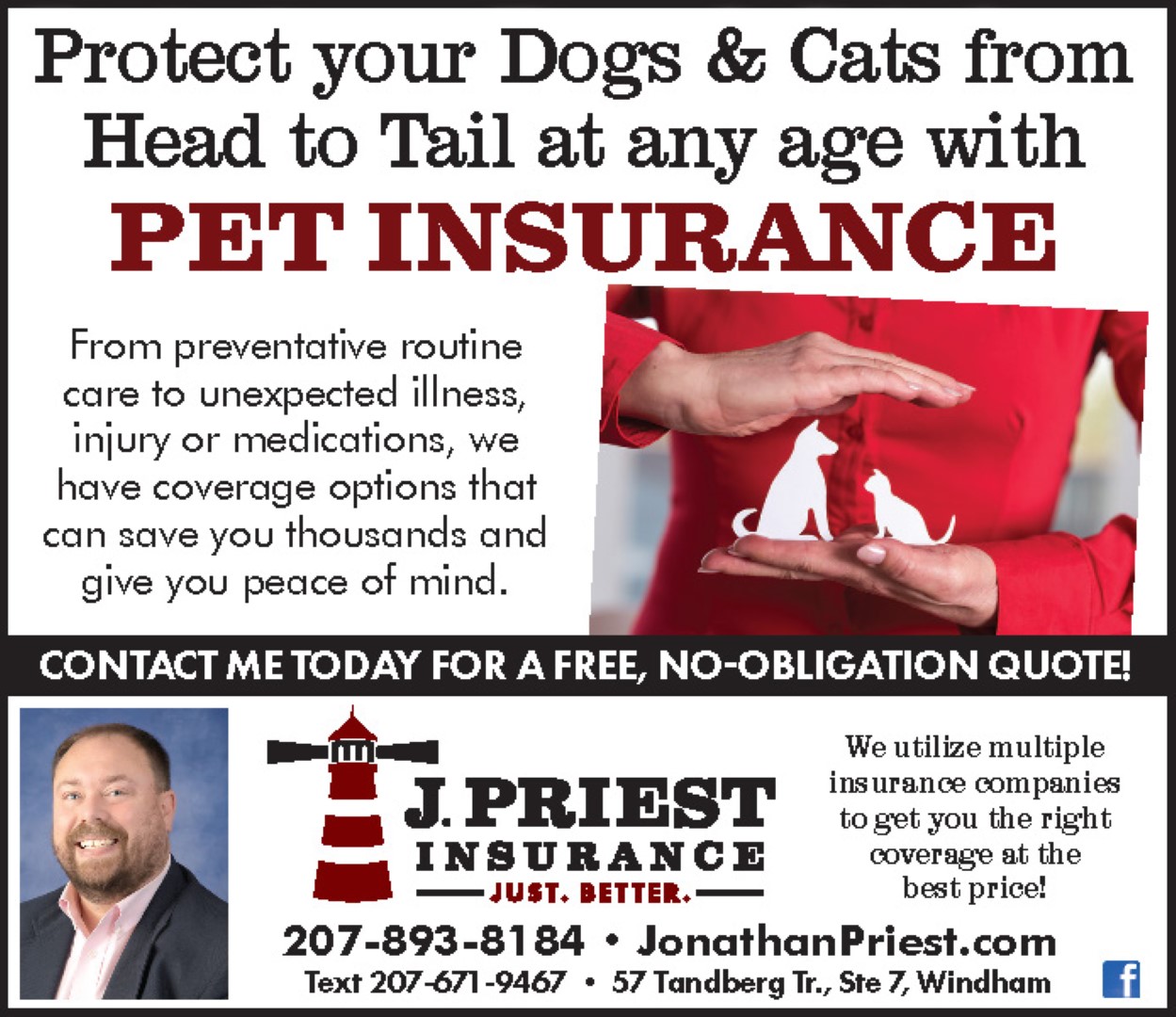 Even Keel Committee Member Peggy Armstrong said that the team took pledges for how long they could stay in the near-freezing 33-degree waters of Sebago Lake. Dressed in colorful costumes, the team kicked off the Polar Dip event by plunging into the lake where ice was carefully removed for the event and for 10 minutes they played a lively game of water basketball.

A foreign exchange student attending Windham High School, Marion Duyck, heard about the Polar Dip earlier this month and decided she wanted to try it.

Duyck, a senior from Thuin, Belgium, said she had never done anything like this before.
"I just wanted to experience what doing something like this is all about," Duyck said. "There is nothing like this in my country. It was really nice and everyone here at the event on the lake was positive and cheerful. The water we jumped into was pretty cold but it wasn't all that bad. I'd probably do this again."
Margo Burnham, one of the family members that manages the Wind in Pines Resort in Raymond said that she would definitely participate again next year.

In 2021, Burnham began participating in ocean dips in the spring and fall with a group of women in Camden. She says that she was drawn to it because it was a fun challenge as well as an opportunity to meet and socialize with friends.
During the winter months, Burnham has dipped a time or two into the chilly ocean waters for about a 10-minute swim which she found to be invigorating and enjoyable.

"I loved the cause for the Polar Dip and when invited by a Windham Eagle staff writer to participate, I was excited to team up and to be a support. It is truly inspiring to see a community of people come together to support a common cause," said Burnham. "The event was festive and fun having an announcer and a countdown for those jumping. I was completely inspired and awed by The Even Keel Committee team. For novices it made a person aware that it can be manageable to be in very cold water for an extended period of time if an individual finds themselves in that situation."

Recently Burnham was instrumental in helping to save the driver of an ATV that had plunged through the ice on South Pond. The driver had been submerged in the freezing water for over 10 minutes while he was waiting to be rescued.

"I thought he would be frozen," said Burnham. "With assistance he climbed out of the water and then was able to walk back to the shoreline. Your body can tolerate cold for a lot longer than I thought, especially if you don't panic."

To ensure the safety for those participating in the Polar Dip, emergency medical personnel were on hand from the Raymond Fire and Rescue Department as were divers from the Cumberland County Sheriff's Office. Volunteer crews directed traffic into the Raymond Beach Boat Launch off Route 302 so participants and their families could park safely.

Mullins said on behalf of the entire Sebago Lakes Region Chamber team she wanted to thank all of those participating in this year's Polar Dip and all the volunteers for helping make the event so exciting. It was just the second time that the Chamber has hosted the Polar Dip.
She said volunteers were instrumental in setting up the event as well as donating heated trailers to keep those participating warm before and after their scheduled jump. <