Friday, July 22, 2016
Flip to a Different Eagle Section
Kayla Collins is a typical teenager, excited about entering high school, sort of, active in sports, and rolls her eyes at her brothers, except for the fact she has a rare combination of disorders that put her in a category all on her own.
Kayla was chosen to be the Maine patient from Boston Children's for a June fundraising campaign at Shaw's. From the literature, this is Kayla's story. "A misdiagnosis at her local hospital placed two-year-old Kayla in a tragic position: She would never walk, talk, or function properly. A second opinion at Boston Children's changed the entire trajectory of her life. Kayla in fact had a rare chromosome disorder—one of less than 500 known cases. A multi-disciplinary team of doctors immediately involved Kayla in state-of-the-art therapies, and connected her with their national network of specialty doctors. Over time, Kayla advanced—she walked, she talked, she started school, and experienced the milestones every child should. Now 14, Kayla will always be a steady patient—but more so, she's a student and soccer aficionado, with dreams of becoming a veterinarian."
Kayla and her family are committed to raising money for the Boston Children's Hospital fund for families who are patients of the hospital. She is the State of Maine Patient Representative helping to raise a lot of money for the hospital in the last two years. Recently she did a radio interview for a Boston station with other patients, which raised $600,000 in two days. She also raised money in partnership with Shaw's last month. Kayla is the daughter of Dave and Trista Collins. Fundraising has become a family affair with Kayla's parents and two brothers, Tyler, 13, and Bradley, 11, also getting involved.
"Some of the kids are too sick. This is a way we can help out," said Trista. "Annually, they treat quite a few kids from Maine," she added.
"We are willing to help out with anything," said Dave.
From raising money with the Boston Marathon to now having three patient partners at the New York Marathon who will run in Kayla's honor, Kayla is one of the top fundraisers for the Children's Hospital Trust. "The goal is to raise money for the hospital and kids. They usually give families money for gas, meals and hotels," Kayla said.
The patients are also given special treatment like tickets to the Museum of Science and the opportunity to meet celebrities and legendary sports figures, when they are around the hospital.
"They treat the kids like rock stars," said Trista. From the valet parking to the exceptional care, the Collins' rave about the hospital.
Trista loves to go to the various fundraising races. Last weekend at the Tri-for-a-Cure in Portland, Trista stood at the finish line in tears. "There are stories behind every face you see cross the finish line," she said. "It's more about the hospital than anything."
The family was relieved to work with Boston Children's Hospital's Developmental Medicine Unit, when Kayla was first diagnosed. "
Our first visit with Dr. Lisa Albers Prock was the beginning of a new life for Kayla, and for our family. Within a few weeks of that first visit, we found out that Kayla did not have autism but instead has a rare chromosome disorder called 7q11.23 duplication. She provided us with additional diagnoses and treatment options that we had not tried," said Trista. Kayla is only the third person in the world with the chromosome disorder. While at the hospital the patients are given 150 percent care from the doctors.
"They give their full attention, all the time," said Dave.
Doing all the fundraising is a way for the family to deal with the constant worry over Kayla's condition. "While waiting for answers, it's something to focus on," said Trista.
Kayla returns to the hospital every three months. "We stop at Sonic on the way back. They have the best shakes," Kayla added.
"We recently found out that in addition to her genetic condition, Kayla has heart and brain conditions as well. While we wait for further testing and try to come to terms with what that means, we know that Kayla is in good hands," said Trista.
Trista said she doesn't expect that her friends and family will donate every time she posts something on Facebook, but they are grateful for those who do. "They are incredibly generous and giving," she said of her friends and family.
"Within minutes of posting the radio recording, donations went up," said Dave. "We certainly have benefited from that stuff." Kayla receives experimental medications that have only been tested on mice before her.
"There's no one else with her combination of issues," Trista added. "She's the only one identified. It's the combination that's the problem."
When people ask Kayla if she's going to die, she shakes her finger at them, "no, no, no, not today."
She
loves soccer and will be on the field hockey team in the fall at Windham High School. Although she can only do two to five minutes of strenuous exercise per week, she is excited to be on the team. Kayla is also involved in Girl Scouts, enjoys drawing, painting, cooking and baking.
For more information about donating to Boston Children's Hospital or Kayla's story, visit http://fundraise.childrenshospital.org/site/TR?px=1305688&pg=personal&fr_id=1470.
There's nothing better than jamming out to a great band live, unless it's listening to the live music at Dundee Park in Windham while swimming and hanging out with friends. This was exactly what happened last Wednesday at the first Concert in the Park night.
The Hurricanes kicked off the series with a collection of pop, current and oldie danceable tunes. They interacted with the audience and made the concert fun despite having their audience all over the park looking for shade or a place to grill.
"This is a treat for us," said Mike, lead singer for The Hurricanes. "We're happy to kick it off. Hopefully more people will come with word of mouth."
"Music is good for you. Come have fun," said Patrick, the drummer.
The original members of The Hurricanes have been together since 1986 at Deering High School. This version has been performing all over southern Maine for 12 years. The five man band includes Mike, Snoopy on lead guitar, Bobby on bass, Sunny on Sax and Patrick on drums.
"It's all about interacting with the crowd and getting the crowd involved," said Snoopy.
The hot evening was perfect for swimming and sitting in the shade. The audience ranged in age from kids to seniors. Families grilled, brought picnic dinners and visited with friends, all with the music in the background.
"I haven't been down here in 50 years, since before it was a park," said Allan Phinney. "This is a nice little park."
"You never look in your own backyard," Rachel Phinney agreed.
Parks and recreation director Linda Brooks was pleased with the turnout of close to 250 people. Cars were parked down the access road off Presumpscot Road filling the parking lot. The concert started at 6:30 p.m., but people trickled in all night.
Dance Studio of Maine's competition dance team sold concessions and every week a different non-profit will sell baked goods, chips, popcorn or other snack food as well as water.
Eighty-year-old Sally Phipps of Windham signed up to attend all four concerts. "With the first song I knew I'd hear good music," she said. She clapped and shook her hands to songs from her generation, she added.
The concert series will take place every Wednesday for four weeks. The final two concerts are Douglas Elder and top local musicians on July 27
th
and on August 3 join Rick Charette. For more about these performers visit Town of Windham on Facebook. The concerts are from 6:30 p.m. to 8 p.m. The park closes at 8 p.m. For more about The Hurricanes, visit them at
www.TheHurricanesMaine.com
.
Friday, July 15, 2016
Flip to a Different Eagle Section
Kelli Deveaux has been a part of the RSU14 school district for 14 years. Now the time has come to say goodbye as she moves from being assistant principal at Windham High School into the role of principal at Westbrook High School. While school administrators say they are glad she has this opportunity to move forward in her career, it's clear that she will be missed.
"It's bittersweet for us," said Windham High School principal Chris Howell. "It's a loss, but we are super happy for Kelli to be able to take the next step in her career."
Superintendent Sanford Prince echoed the same sentiment. "We will miss her, but this is a wonderful opportunity for her," he said. "It's such a natural step for her." He added that he is proud that RSU14 develops strong leaders and educators, and allows them opportunities to move forward in their own professional development. "I think Westbrook is very fortunate to have Kelli, and she will do well there," said Prince.
Deveaux said the decision to leave was a tough one. "Windham has been my home for 14 years," she said "It's become a second home and second community for me." Deveaux, who lives in Gorham, said there are many opportunities in the move to Westbrook. The proximity to her own home is appealing, she said, as she balances raising three children of her own with her work life. She added that the diversity, sense of community and community supports that exist in Westbrook are quite unique.
Deveaux is admired by the people she has worked with. Howell said he appreciates all that she has done to build family and community relationships. "It's going to be difficult for whoever comes in to fill her 'heels'," he said, joking about the shoes she is infamous for wearing.
"I deeply respect Kelli as a person and as an educator," said Prince. "I've really enjoyed working alongside her." Qualities he has appreciated include Deveaux's humor, energy, and drive to make things happen. Deveaux sees the common good, and is open to varying points of view, Prince said. He added that she has a strong sense of integrity and ethics, as well as good judgment.
Both Deveaux and RSU14 administration plan for continued collaboration between districts. Howell said that as part of the Sebago Educational Alliance, he anticipates continuing to work closely with Deveaux in finding ways to join the communities together. "We've always had a strong relationship with Westbrook," he said, adding that now he looks forward to an even stronger connection.
Deveaux said she hopes to maintain some kind of presence in the RSU14 district. Often, she said, education doesn't cross town lines, but she believes it should. "We're all working for the common good of the youth, and our youth cross town lines all the time. They certainly do it virtually, so why don't we, to meet the needs of our kids."
The assistant principal position has been advertised, according to Howell, and a hiring committee will be formed soon. He said they are looking to have the position filled by the end of the month.
Prince said that some of the qualities the district is looking for in a candidate include someone with a history of strong ethics, an ability to build relationships, and an innovative approach. The ideal candidate will also have a strong sense of inquiry, and be able to reach out to the public and educators to problem solve with a collaborative approach. Strong principles are important, as are new ideas, Prince said. "We're not looking for the status quo. We want somebody who is creative," he said. He added that he is confident that the district will be able to find the right person for the job.
Deveaux said that the timeline for her leaving worked out well, in that she doesn't have to go through events like graduation thinking that it's her last one. "I hate goodbyes," she said, adding that she knows this won't be the last time she'll see the students and staff to whom she has grown very close. "I'm so incredibly grateful for the kindness and the opportunities that the Windham and Raymond communities have afforded me and their support over the 14 years that I've been a part of these communities. They've supported me in growing who I am personally, and certainly in who I am professionally. I have had outstanding opportunities to work with great people and I'm truly going to miss Windham and Raymond," Deveaux said.
L

ast Thursday, Evergreen Credit Union held a ceremonial groundbreaking at their location on Route 302 in North Windham. The interim CEO as well as many of the members of the board of directors and the community participated.
The new building, which will be done early next year, will be a LEED certified space, the first in Windham according to Town of Windham town manager Tony Plante and the credit union CEO. "LEED-certified buildings are resource efficient. They use less water and energy and reduce greenhouse gas emissions. As an added bonus, they save money," according to the US Green Building Council website.
"It will continue our mission on sustainability. This is one more way to accomplish our mission," said Evergreen Credit Union Interim CEO Tim Verrault. "The building is really outdated. We want top notch."
The credit union has tripled its membership since opening in Windham. Evergreen Credit Union has four locations with 23,000 members in Cumberland County. It has been in existence for 65 years dating back to SD Warren Credit Union, which existed for the paper mill in Westbrook. Membership now is based on those who work or live in Cumberland County or have immediate family members who are already members, said Verrault.
The new building will be the first time Evergreen has done a redesign of a branch by creating a whole new building. Other branches have been renovated, but this is exciting for all involved.
"We only do financial institutions," said TLA president and architect Jim Durgin. "This is the first LEED certified building we have done."
The new branch will have "dialogue banking" where tellers are no longer behind a locked counter, but are accessible to the members. The "pod" concept makes the space very open and welcoming," Verrault added.
The physical space will increase as well from the existing 2,500 square feet to 4,000 square feet. Verrault expects the new space to be state of the art for its members and employees.
Evergreen CU is doing this to "promote better service for all existing members," said Howard Lowell, marketing director. "They're not doing this to grow, but to provide state of the art services."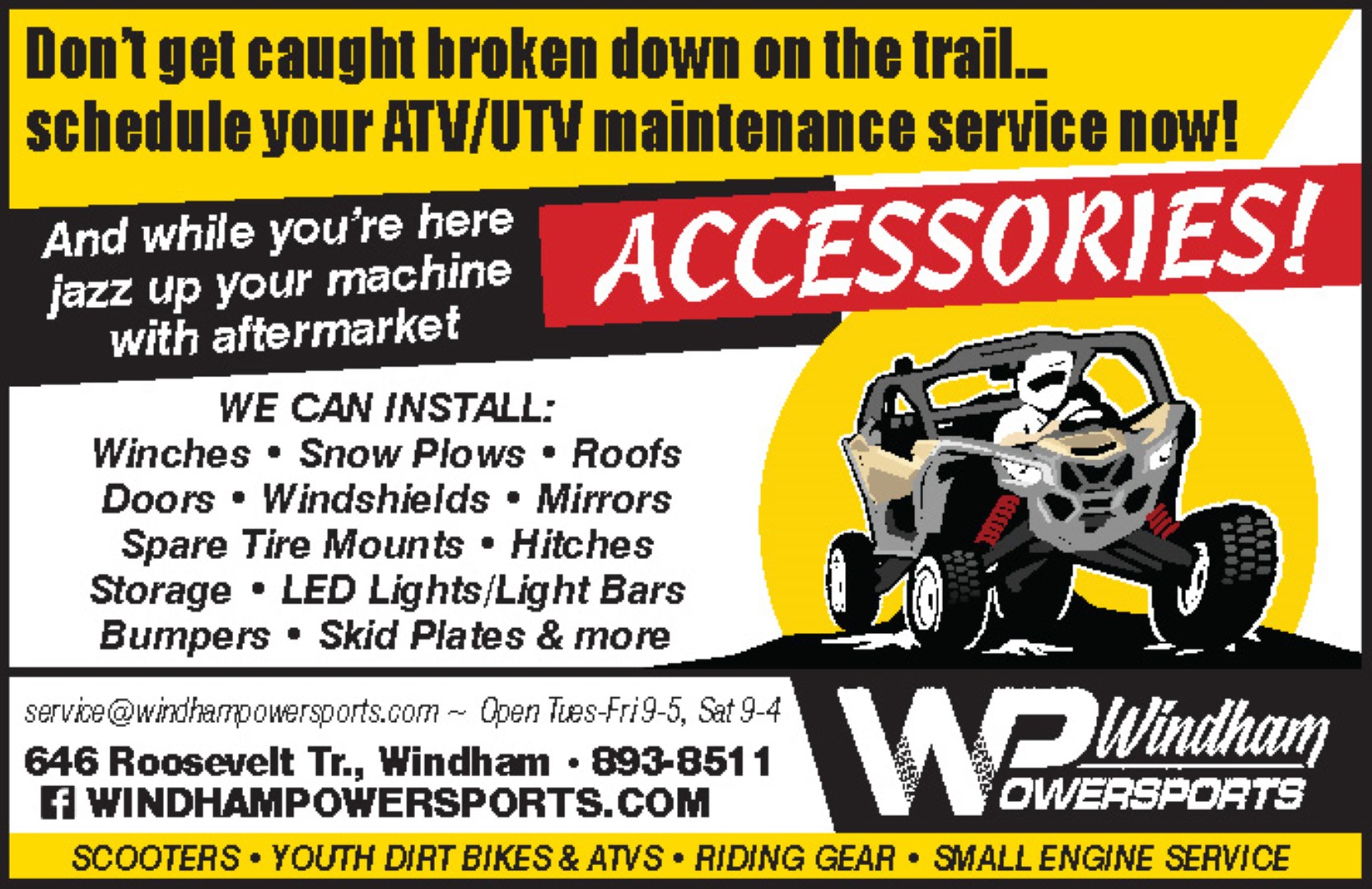 The existing building was purchased in 2001. "At the time we knew it was going to be a temporary branch," said Verrault. The credit union plan to recycle as much of the materials as they can from the existing building.
When the demolition begins on the building built more than 20 years ago, banking transactions will take place in a rental unit in the parking lot behind the bank. The special bank rental from Portland Safe will be open for business on July 25th. There will be plenty of signage marking the temporary location, said Verrault.
The temporary branch will have three teller stations plus the drive up window. There will still be traditional banking services, like night drops, walk in service, and drive up service all with the same hours.
"The new structure provides the same security practices utilized in the original branch," said Verrault. The nine employees will continue to do their jobs in the temporary location.
The construction will be completed by Allied Cook and the interior design will be by TLA Architects.

The new building will fit in with the 21st Century Plan for downtown Windham, according to Verrault.
"When you think about what's to come, it will be worth it," said board of directors member Julie Lunt-Farley.
Robert Dodge – Board of directors
Julie Lunt-Farley – Board of directors
Jennifer Breton – Board of directors
Tim Verrault – Interim CEO
Chris Doe – Board chairman
Patty Ross – Branch manager
Tony Plante – Town Manager
Dawn Dyer – Sebago Lakes Chamber of Commerce director
Jim Durgin – TLA Architect
Tom Greer – Pinkham & Greer Civil Engineers
Matt Cook – Allied Cook Industries
Friday, July 8, 2016
C

hallenges arose during the proposal for development of a 9,100 square-foot building to house a Dollar General. Now, the project is moving forward, and projected to be completed in autumn of 2016.
An initial design for the building was rejected by the planning board early last summer due to concerns that the proposed design would spread North Windham style development south along the artery. Dollar General re-submitted a new design that featured a pitched roof and a set of "faux" windows that complied with the town's building design standards requiring New England style architecture. This application was approved in a 3-2 vote in July of 2015.
Another potential glitch in the project arose when the Fire Department recommended an extension of the water main to the property for fire protection. This extension was cost prohibitive at $100 to $110 per foot, a final cost of between $160,000 to $180,000. As an alternative, the developer proposed use of a cistern, which would reduce the cost to approximately $20,000. Planning board minutes from July 27, 2015 reflect that Fire Chief Brent Libby stated in an email that a cistern was an acceptable option, as long as it was properly designed, maintained and certified.
Construction on the project at 367 Roosevelt Trail is currently underway. Heather McNally, Director of Code Enforcement and Zoning Regulations for the Town of Windham said that currently, all foundation inspections have been completed. The next phase and inspection will be the framing inspection. "We look forward to them opening, and they're moving forward pretty quickly," McNally said.
Nolan Miles, internal/external communications coordinator for Dollar General Corporation said that based on the current timeline, which could be altered by construction progress, a grand opening is anticipated in mid-fall of 2016.
Miles said that in choosing new locations, the company seeks places that offer customers an easy and convenient shopping choice. "We also take demographic trends, competitive factors, traffic patterns and community concerns into consideration. This was a great new location for Dollar General," he said. "We look forward to offering Cumberland County residents a convenient location to purchase products that are frequently used and replenished, such as food, snacks, health and beauty aids, cleaning supplies, basic apparel, housewares and seasonal items at low everyday prices."
The store will have approximately 6 to 10 employees, he said, and he encouraged anyone interested in employment to apply online at
www.dollargeneral.com/careers
.