By Ed Pierce
It was tough for Windham Police Department's Captain Ray Williams to not put on his uniform and report for duty on Tuesday morning, but after more than 37 years of service to the community, Williams officially retired on Monday, May 1.
Captain Ray Williams has officially retired
after spending 37 years as a member of the
Windham Police Department. Hundreds of
well-wishers and friends turned out to say
thanks and goodbye to Williams during a
special tribute to him on Monday afternoon
at Windham High School. FILE PHOTO
He grew up in Cumberland and after graduating from Greely High School, Williams attended Southern Maine Community College and earned an Associate of Science degree in law enforcement technology. His first assignment in law enforcement came as a reserve officer for the Windham Police Department and he was hooked. Williams applied for an opening as a full-time police officer in Windham and was hired. His first official day on the job was Sept. 4, 1986.
In March 1987, Williams completed his studies and graduated from the Maine Criminal Justice Academy, and he then went on to successfully complete the Drug Recognition Expert School in 1991. At the time of his retirement, Williams is the last active member of the state's first DRE School in 1991 that was still serving with his police department.
As the years rolled by, Williams logged more than 20 years of service as a member of WPD's Patrol Division, including 13 years as a motorcycle officer. In that role, Williams stepped up and helped train hundreds of police officers from across Maine in developing expertise in the detection and processing of alcohol- and drug-impaired drivers.
His diligence at protecting Maine motorists and his keen ability to recognize impaired drivers before they could cause harm to others has not been overlooked. Williams was recognized in 2021 by the Maine Bureau of Highway Safety and the Maine Criminal Justice Academy for his lifetime contribution as a Drug Recognition Expert and his devotion to keeping Maine highways safe.
"Ray has taught in most all the DRE schools since 2003 and has taken on a mentorship role helping new DREs as they learn new skills," said James A. Lyman, Coordinator of Impaired Driving Programs for the Maine Criminal Justice Academy. "For his years of dedicated service and overall contributions in removing impaired drivers from Maine roadways, in addition to his leadership and support for the Maine Drug Recognition Expert program, he was presented with this DRE Lifetime Achievement Award."
Williams has continued to serve as a certified instructor for the Academy, traveling to Vassalboro when needed to teach officers and academy cadets. He's led classes in Standardized Field Sobriety Testing, drug recognition, operation of the Intoxilyzer 5000ES detection system, and active firearms and urban rifle instruction. Since 2006, Williams has also run the Windham Police Department's firearms program and has served as the department's weapons armorer since 1993.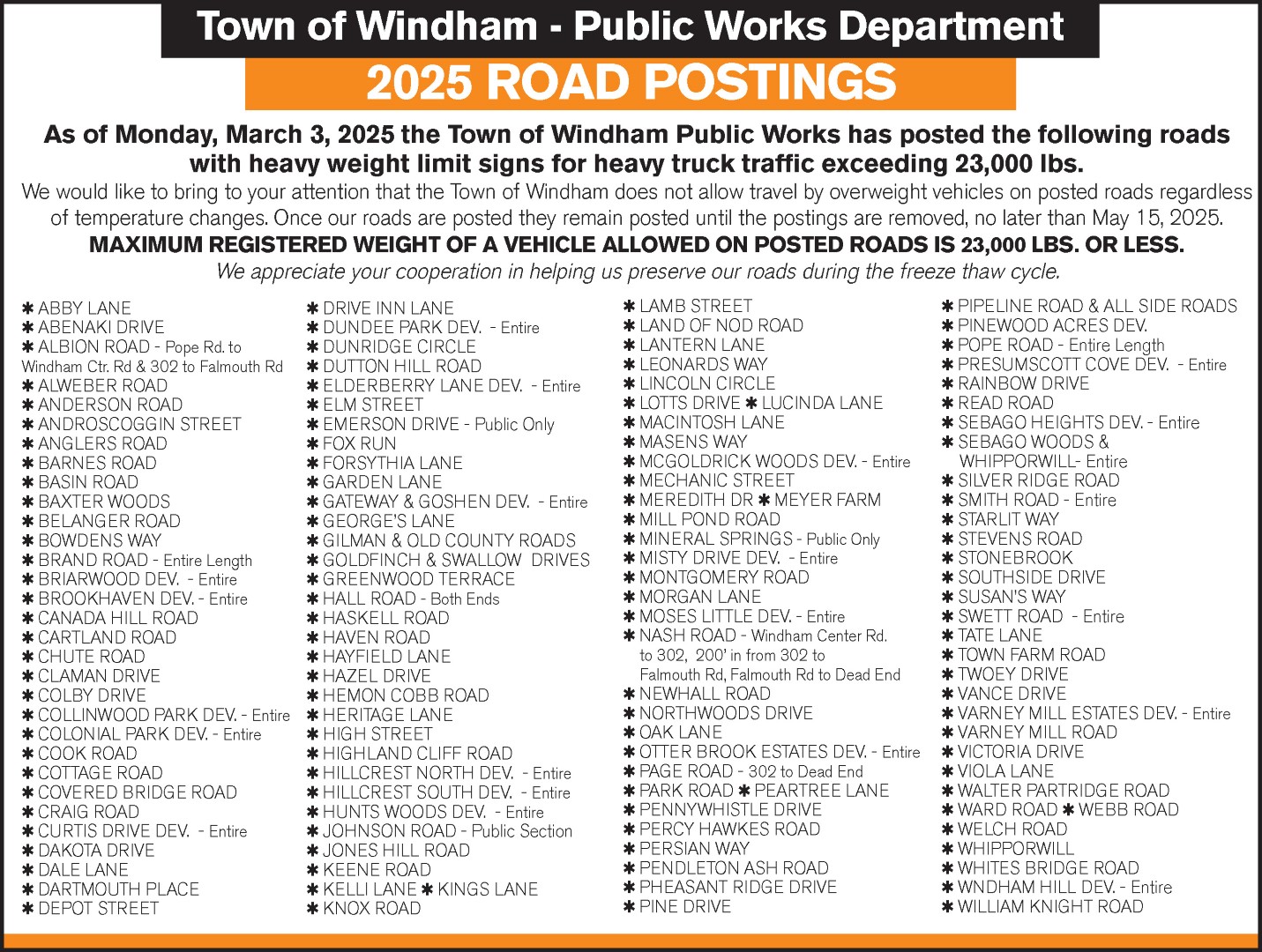 In 1998, Williams helped launch the Windham Police Department's first motorcycle unit using forfeited assets he helped seize during a traffic stop. The money was taken from a drug courier transporting drugs from Connecticut to Maine. Enough money was seized to fund the department's motorcycle unit, K-9 program and to purchase other equipment not covered in WPD's budget.
He accepted an interim detective's assignment to WPD's Criminal Investigations Division in 2010 and was awarded the position permanently a year later in 2011. Williams worked on criminal investigations for the department until 2014, when he was promoted to Sergeant and reassigned to the Patrol Division once more as one of two of the department's Evening Shift Commanders.
He was promoted to the position of Patrol Captain in 2020 and was instrumental in assisting the Windham Police Department's transition in the construction and expansion of the Windham Public Safety Building on Gray Road last summer.
When it was announced that he would officially be retiring on May 1, hundreds of grateful citizens turned out to thank Williams for his service to the town at a special goodbye ceremony at Windham High School.
Windham Police Chief Kevin Schofield said Williams will be sorely missed.
"Thanks to Captain Williams for your dedicated service to this community, our department and to the law enforcement profession," he said. "Congratulations Ray on a remarkable career." <